A List of Words that Start With Their Letter Sounds
An a to z list
Why do we need to practice the sounds at the start of words?
Take two common words; sock and shoe.
Even though they both start with the letter s, the sound is different. The 's' is a different sound to 'sh'.
This is important when learning to write letters and words.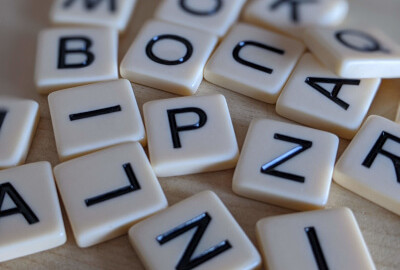 In the United States, the Department of Education notes in their typical language accomplishments guide that at the age of 5 a child should recognise letters and letter-sound matches. They should also begin to write letters of the alphabet and some words they use and hear often.
In the United Kingdom, the Department for Education recommends that letter sounds or phonics are the most effective way of teaching young children to read.
Phonics is a way of teaching children to read quickly and skilfully.
They are taught how to recognise the sounds that each individual letter makes and identify the sounds that different combinations of letters make, then blend these sounds together from left to right to make a word.
Children can then use this knowledge to decode new words that they hear or see.
This is the first important step in learning to read.
Here is a list of words to help with learning initial letter sounds.
A a

Just starting: across, and, ant, attic,
Gaining confidence: actor, adult, afraid, agree, alarm, alpaca, amazon, animal, apple, asleep, axe
More difficult: alley, almond (USA), america, angry, ankle, annoy, answer, arrow, artist, awake
Tricky: alligator, ambulance, anchor, antelope, alphabet, astronaut



B b

Just starting: back, bag, ball, bat, bed, bell, belt, big, bill, bin, black, body, brick, bug, bulb, bull, bump, bus
Gaining confidence: balloon, bang, bar, bark, barn, bath, bee, belly, bench, blood, book, boot, bow, box, boy, brain, bring, broom, brush, buggy, bunny, burp, busy, buzz, bush
More difficult: baby, bacon, bagel, baker, basin, beach, bead, beak, beaker, bean, bear, beard, bible, bike, bird, bite, blow, blue, boat, bogey, bone, bowl, brave, bread, break, buffalo bugle, banjo, bye
Tricky: badge, badger, bicycle, binoculars, biscuit, bridge, build,



C c

Just starting: cab, cap, car, cat, cop, cot, cow, cub, cup, cut
Gaining confidence: cage, cake, camp, candy, cape, card, carrot, cart, case, carpet, cave, clam, clap, claw, clay, clip, closet, coat, coin, cold, color, cone, cook, cool, copy, cork, corn, corner, crab, creek, crib, cross, crow, curb, curl
More difficult: cabin, cafe, calf, camel, camera, candle, cannon, canoe, castle, clean, click, climb, cloak, clock, cloud, clown, cobra, comb, comet, comic, cookie, cough, count, crack, crash, crawl, cream, cricket, crowd, crown, crumb, cry, cube, cucumber, curly
Tricky: cabbage, canary, captain, cartoon, clothes, coffee, computer, colour, cousin, cowboy, cracker, crane, crater, crocodile, cuckoo, cuddle, curtain



D d

Just starting: dab, dad, daddy, day, deer, den, dig, dip, dog, doll, door, dot
Gaining confidence: dark, desk, dice, dime, dirt, dish, draw, dress, drip, drop, drum
More difficult: daisy, doctor, donut, dragon, dream, dollar, drink, drive, dry, duck, duke
Tricky: dance, danger, desert, dessert, dinner, domino, donkey, doodle, dotted, dragonfly



E e

Just starting: egg, elf, elk, elm, end,
Gaining confidence: elbow, enter, exam, exit, extra
More difficult: echo, edges, elder, empty, enemy, energy, enjoy, every
Tricky: effort, electric, elephant, empire, engine, episode, escape, example, excited, expert



F f

Just starting: fan, feet, fig, food, foot, fox
Gaining confidence: face, farm, fire, fist, five, fizz, flag, floor, flower, frog fork
More difficult: fairy, family, father, fence, finger, flame, fleas, flute, fly, four, fries, frost
Tricky: falcon, faucet, feather, fossil, friend, frozen, fruit, funnel



G g

Just starting: gas, go, god, gun
Gaining confidence: gale, game, gang, garden, gate, gift, girl, glad, glass, gloop, glow, glue, glug, glum, goal, goat, goblin, gold, golf, gone, gong, good, goop, grab, granny, grape, grass, gray, green, grid, grill, grin, grip, grit, gross, grow, gull, gums, gunk, guts
More difficult: gator, geese, giddy, giggle, give, glare, glitter, globe, glove, gobble, goofy, goose, gown, grand, grandad, grandma, grave, graze, greedy, groovy, gruff, grumpy, gurgle
Tricky: gadget, galaxy, gallon, gallop, garage, garlic, gecko, geyser, ghost, going, google, gospel, grades, grease, great, guard, guess, guest, guitar



H h

Just starting: had, ham, has, hat, hay, he, hen, her, hey, hi, hid, him, hit, hog, hop, hot, how, hub, hug, hum, hut
Gaining confidence: hall, hand, happy, harp, hate, have, hawk, haze, head, heal, heap, hear, heat, heel, hello, help, here, hero, hide, hill, hippo, hips, hiss, hold, hole, home, honk, hook, hoop, hoot, hope, horse, hose, hotdog, hump, hunk, hurt
More difficult: hair, half, hammer, handle, hatch, hedge, helmet, heron, high, hobby, hollow, holly, holy, honey, hotel, house, hover, howl, huff, huge, hula, human, hungry,
Tricky: hashtag, heading, healing, healthy, heart, heaven, heavy, heights, horizon, hound, hymns



I i

Just starting: ill, imp, in, ink, inn, is, it
Gaining confidence: igloo, impala, inca, indigo, info, into
More difficult: idiot, ignore, improve, inbox, indoors, infant, ingot, injury, insect, inside, intern, invite, itself
Tricky: iguana, imagine, important, impossible, inch, ingredients, instructions, interesting, itchy



J j

Just starting: jab, jam, jar, jaw, jet, job, jog, joy, jug
Gaining confidence: jeep, jello, jelly, jerk, jump, junk, just
More difficult: jail, jangle, janitor, jeans, jersey, jewel, jingle, join, joke, judge, juice, jungle, junior,
Tricky: jack, jacket, jackfruit, jackpot, jealous, jellyfish, journey



K k

Just starting: keep, kerb, key, kid, king, kiss, kit, kitty
Gaining confidence: kangaroo, kebab, keeper, kick, kilo, kind, kingdom, kite, kooky
More difficult: kayak, kerbside, kernel, kestrel, kickball, kidding, kidney, killed, kilogram, kindness, kingfisher
Tricky: kaleidoscope, karate, keepsake, ketchup, keyboard, kickboxing, kilobyte, kilometer, kindergarten, kindle, kiosk, kitchen, kryptonite



L l

Just starting: lad, lap, law, lay, leek, leg, less, let, lid, lie, lip, list, lit, live, load, loft, log, loo, look, loop, lot, low
Gaining confidence: lace, lady, lake, lamb, lamp, land, lane, lark, lasso, last, late, lava, lawn, lazy, lead, leaf, leak, leap, left, lend, lesson, letter, lice, lies, life, lift, like, lime, line, link, lion, litter, little, liver, living, lobby, lock, long, longer, looked, lord, lose, lost, love, luck, lump, lung
More difficult: label, labor, ladder, landing, laptop, large, laser, latest, laugh, launch, layer, leader, leapfrog, learn, least, leave, legal, length, level, lick, light, linen, listen, local, lodge, loud, lower, lowest, lunar, lunch
Tricky: laboratory, labrador, labyrinth, lacrosse, ladybug, lamppost, landmark, language, lasted, laughter, laundry, leather, leftovers, legend, liberty, library, liquid, location, lounge



M m

Just starting: mad, mall, mama, man, map, mat, mess, miss, mix, mom, moon, mop, mug, mum, my
Gaining confidence: make, mango, many, mark, marrow, mart, mash, mask, match, maybe, mayfly, meal, mean, meat, melon, melt, mend, metal, mice, milk, mind, mine, mint, mirror, missed, mist, mister, mitten, mole, money, monkey, monster, more, morning, most, moth, move
More difficult: magic, magnets, magpie, maid, mail, mallow, malted, mammal, mammoth, manatee, manger, maple, marble, market, marlin, maroon, marvel, mascot, mashed, mattress, meadow, meatball, medal, meerkat, melody, memory, meow, mermaid, message, meteor, mickey, middle, midtown, mighty, millipede, miming, minute, mistake, mobile, model, month, moonbeam, mother, motor, motorway, mouldy, mouse, mouth, movie, moving, mucky, muscle, mushroom, music, myself
Tricky: macaroni, machine, magazine, magician, manhole, maracas, matching, mathematics, meatloaf, mechanic, medicine, microwave, midnight, millions, minigolf, mischief, mixture, moment, mountain, museum, mystery



N n

Just starting: nan, nap, need, net, new, nip, no, noon, not, now, nun, nut
Gaining confidence: nail, nappy, narrow, nest, never, next, nice, nine, nobody, none, normal, nose, note, nugget, number
More difficult: name, nametag, napkin, nation, native, nature, navy, near, nearby, nearly, neat, neck, necklace, needed, needle, nephew, nerve, netball, network, newbie, newborn, newspaper, nickel, night, nimble, ninety, ninja, ninth, noise, nonstop, noodle, nope, north, notice, nozzle, nurse, nutmeg
Tricky: nachos, narrator, narwhal, national, nativity, nought, naughty, nearest, negative, neglect, neighbor, neighborhood, neighbour (GB), neighbourhood (GB), nervous, nibbles, nickname, nineteen, nitpick, nonsense, notebook, nothing, notification, novelty, nowhere, numeracy, numerals,



O o

Just starting: odd, of, off, on, or, ox
More difficult: oblong, often, onto, otter, oxen
Gaining confidence: octagon, octopus, origami
Tricky: object, octave, offence (GB), offense, office, olives, operation, optician, option, orange, oregano, ostrich, oxygen



P p

Just starting: pad, pan, papa, pass, pee, peg, pen, pet, pig, pin, poo, pop, pot, pug, pull, pup, put
Gaining confidence: page, pale, palm, pamper, panda, panto, pants, paper, pardon, park, parrot, part, party, path, peas, pedal, peek, peel, peep, penny, peppy, perky, permit, person, pesky, pesto, petal, pie, pink, pipe, pitta, place, plan, plane, plank, plant, plate, play, playbook, player, playpen, plenty, plot, plug, plum, pole, poor, pork, post, potty, potty, power, pram, prank, pray, press, proof, puck, pump, punk, puppet, puppy, purr, push
More difficult: paid, pail, pain, paint, pair, pairs, pancake, pansy, passport, pasta, paste, pastor, patch, pattern, patrol, pause, peace, peach, peacock, peanut, pear, pencil, pests, petting, piano, pick, picnic, pigtail, pillow, pilot, pirate, pistol, pitch, pixie, pizza, places, plastic, please, plushie, poem, poke, popcorn, postbox, postman, potato, pour, powder, prawn, pretty, price, print, printer, prize, problem, proper, proud, prune, puffin, puke, pullover, punch, pupil
Tricky: pacific, pacifier, packet, paddle, padlock, paella, palace, pansies, panther, pantry, paperboy, papoose, paprika, parade, paradise, parallelogram, parcel, parent, parish, particular, pastrami, pastry, patient, patriot, pearls, pebble, penalty, penguin, people, perfect, perform, perhaps, period, piccolo, picked, pickle, picture, pieces, pigeon, pilgrim, pimple, pinata, pinkie, pioneer, piranha, pitcher, pixel, platform, pleasant, plumber, pocket, point, poison, police, polite, polluted, poodle, popular, porpoise, positive, postcode, posture, poured, poverty, powerful, practice, prayers, predator, pregnant, premium, prepare, present, president, pretend, preview, previous, prickle, priest, primary, primate, prince, principle, prison, private, probably, produce, product, profile, program, project, promise, property, protect, publish, pumpkin, punctual, purple, pyramid, python



Qu qu

Just starting: quad, queen
Gaining confidence: quack, quake, query, quest, quick, quiet, quilt, quite, quote
More difficult: quarrel, quarry, quarter, quicksand, quickstep
Tricky: quadrilaterals, quadruple, qualification, qualifier, quality, quantity, quarterback, quarterly, quartz, quaver, quench, question, queues



R r

Just starting: ram, rap, rat, raw, ray, red, rib, rid, rim, rip, roll, roof, room, root, rot, row, rub, rug, run
Gaining confidence: rabbit, race, rack, raft, rage, rail, rain, rainbow, ramp, ranch, rash, read, regret, relax, rest, return, rice, rich, ride, ring, river, road, robin, robot, rock, rocket, rope, rose, royal, ruby, rugby, rust, rye
More difficult: raccoon, radio, railway, random, raptor, raven, reach, really, reboot,, record, regular, remind, remote, remove, rental, rented, repair, repeat, reply, report, rhyme, ribbon, riddle, riding, ringer, ripple, roar, robbery, rodent, rookie, rooster, round, rubber, rubbish, runway
Tricky: rascal, raspberry, rather, ravine, realise (GB), realize, rebuild, receipt, receive, recess, recipe, reckon, recognise (GB), recognize, recovery, recreation, recycle, reduce, referee, reflection, refugee, refund, refuse, region, register, reject, related, relics, religion, remain, remarkable, remedy, rescue, resort, respond, responsible, restaurant, result, reveal, revenge, reverse, review, reward, rhino, rhombus, rhythm, ridiculous, romance, router



S s

Just starting: say, sea, sip, sir, sis, sit, six, so, sum, sun
Gaining confidence: sack, salt, same, sand, sank, scar, scarf, school, scoop, score, scout, scrap, screen, screw, script, seat, second, secret, seed, seek, seen, sell, send, sick, side, sign, silly, sing, sink, sister, skill, skin, skip, skirt, skunk, sky, slam, slap, sled, sleep, slide, slip, slope, slow, slug, small, smart, smell, smile, smog, smooth, smug, snake, snap, sniff, snip, snot, snow, snowman, soap, sock, soda, soft, soil, song, soon, sort, soup, soya, space, spade, spam, spank, spare, speak, speed, spell, spend, spider, spill, spin, spit, splat, split, spoon, sport, spot, spray, spud, spy, stag, stamp, stand, star, start, state, stay, steal, steam, steep, stem, step, stew, stick, sting, stink, stir, stool, stop, store, stork, story, straw, stray, string, strong, stuff, stump, suck, swam, swan, swap, sway, sweep, sweet, swell, swim, swing
More difficult: said, salad, salon, sandal, sandpit, satsuma, sausage, scale, scalp, scare, scare, scrape, scratch, scroll, seafood, seagull, search, season, secure, select, senior, seven, signal, signal, silver, silver, simple, single, slowly, slushy, snack, snappy, sneak, sneeze, soccer, solar, solid, sorrow, sound, sparrow, spider, spiral, spirit, splash, spooky, spring, sprint, sprout, spurs, squad, stable, stable, stack, stairs, stamp, staple, steak, stepdad, stoat, stomp, stream, street, stress, stroke, strum, stuck, study, stupid, style, submit, subway, suffer, summer, sunroof, sunset, swish, swoop
Tricky: sacred, saddle, safari, safely, saints, salami, salmon, samosa, sandwich, saviour, scarlet, schoolteacher, science, section, sensible, sentence, serious, serpent, servant, service, settee, setting, several, sidewalk, siesta, similar, siren, skater, skimmed, skittle, skydive, sleeve, smudge, sniffle, snooker, snore, socket, software, soldier, someday, somehow, someone, spaniel, speaker, special, speech, spinach, sponge, square, square, squash, squeeze, squirt, stadium, starve, statue, steady, stereo, stickers, sticky, stolen, stomach, storage, strict, strike, stripe, student, subject, sudden, suddenly, suggest, sunshine, supply, suppose, surface, sweater, switch, sword, symptom



T t

Just starting: tall, tap, tea, tell, ten, till, tin, tip, to, toll, too, top, toy
Gaining confidence: tail, take, tale, talk, tank, tape, team, tear, teddy, telly, tent, term, test, tile, timer, tiny, toad, toe, tofu, told, tomato, tone, took, tool, torn, toss, tram, trap, tray, tree, trek, trim, trip, troll, turn, tusk, tutu, tweet, twin, twit
More difficult: taco, taffy, target, tarts, task, taxi, teacup, teapot, telltale, tennis, text, tick, ticket, tied, tiger, tight, tiptoe, toast, today, toffee, tomb, tooth, total, towel, tower, town, track, tractor, traffic, train, trash, travel, trend, trick, tripod, trolley, trombone, trooper, trout, truck, trumpet, trunk, try, tube, tuna, tunnel, turf, twenty, twice, two table, typo, tyre
Tricky: tablecloth, tackle, tadpole, taillight, takeaways, talent, tangerine, tangled, tantrum, tapir, tarantula, taste, tattoo, teacher, teamwork, teardrop, teaspoon, telephone, telescope, television, temperature, temple, temporary, tempting, tentacle, terrible, terrific, textbook, timeout, title, toadstool, toddler, together, toilet, token, tomorrow, tongue, toolbar, toothache, toothpick, tornado, tortilla, tortoise, touchdown, tournament, towards, trade, trail, trailer, trainers, training, transfer, trapdoor, treasure, treehouse, triangle, trimester, trophy, trousers, truth, turquoise, turtle, tweezers, twelve, typing



U u

Just starting: up, us
Gaining confidence: udder, unbox, unclip, unclog, uncool, under, undid, unhappy, unless, unpin, unroll, uphill, upper, upset
More difficult: ugly, ultra, uncle, undies, undone, uneven, unfair, unkind, unlace, unlock, unlucky, unpaid, unread, unsafe, untidy, until, untrue, unused, unzip, upload, upped, upside, upward
Tricky: ultimate, umbrella, unclean, unclear, uncover, uncovered, understand, underwater, unexpected, unforgettable, unhealthy, unknown, unlikely, unlimited, unlocked, unloved, unnecessary, unstuck, unusual, unwanted, updated, upgrade, upstairs, urge



V v

Just starting: van, vat, veg, vet
Gaining confidence: valley, vase, vegan, vendor, venom, very, vessel, vest, vicar, visit, vocal, volley
More difficult: vacant, vain, value, vanilla, varied, various, veggie, vein, velvet, verb, verify, verse, versus, victory, video, view, viking, village, vine, vinegar, vintage, viola, violin, virtual, virus, visible, vitamin, voice, void, volcano, volume, vomit, vote, vowel, voyage
Tricky: vacation, vaccination, vaccine, vacuum, valedictory, valuable, vampire, vandalise (GB), vandalize, variety, vegetable, vehicle, venue, verdict, vertical, veteran, villain, violent, violet, visible, vision, vocabulary, volunteer



W w

Just starting: was, wax, we, web, wet, wig, win, won, wow
Gaining confidence: wack, wait, wake, walk, wall, wand, want, warm, wash, wasp, wave, wavy, weak, wear, week, well, welly, went, wept, were, west, wide, wife, wifi, wild, will, wimp, wind, wine, wing, wink, winner, winter, wipe, wire, wise, wish, with, woke, wolf, woman, wood weed, woof, wool, word, work, world, worm, worn, worry, wrap
More difficult: waddle, wafer, wager, wagon, waiter, wallet, walnut, walnut, walrus, waltz, warmups, warrant, warrior, wasabi, washroom, waste, wasted, watch, water, wealthy, weapon, weasel, weather, weave, webcam, website, wedding, wedge, weekday, weekend, weevil, weight, weird, welcome, welfare, welsh, western, wicked, widget, widow, width, wiggle, wigwam, wildlife, wince, winch, window, wingman, wingnut, wisdom, within, without, witty, wizard, wobble, wombat, wonky, worktop, world, worse, worth, would, wound
Tricky: wallpaper, waltzer, wardrobe, warehouse, warlock, warlord, washbowl, washday, wastebasket, waterbed, watercolor, watercress, waterfall, watermark, watermelon, waterproof, waterski, waxwork, weakness, weatherman, webcast, weeknight, weiner, werewolf, wetsuit, widespread, wildcard, wildcat, wilderness, wildfire, willpower, windmill, windowpane, windowsill, windpipe, windsurf, wingspan, wipeout, wireless, wisecrack, wiseguy, witchcraft, witness, wolverine, wonderful, wonderland, woodchuck, woodland, workbook, workforce, worksheet, workshop, worship, worthwhile



X x - more commonly found at the end of a word

Just starting - x at the end of words: box, fox, ox, pox
More difficult: x-box, x-men, x-ray
Tricky: xylophone



Y y

Just starting: yak, yam, yes, yet
Gaining confidence: yard, yarn, yell, yoga, yummy
More difficult: yardwork, yawn, year, yellow, yodel, yogurt, youth
Tricky: yacht, yearbook, yearn, yeast, yesterday, young, your, yourself, yuletide



Z z

Just starting: zag, zap, zed, zen, zig, zip, zit, zoo
Gaining confidence: zany, zeal, zebu, zero, zest, zinc, zing, zone, zoom
More difficult: zebra, zigzag, zipper, zircon, zonal, zookeeper
Tricky: zealot, zenith, ziggurat, zilch, zillion, zither, zodiac, zombie, zucchini