What can I do to get my child ready for starting school?
Here are 8 things you can do to help get them ready for school life.
Getting your child ready for school can improve their experience
of the important first days and weeks of school.
Here are the things that will help you, your child, and
the teacher in the crucial starting phase at school.
Recognise the letters in their name

Help your child to be able to recognise the letters that make up their name.

Some schools do self-registration as the children enter the class in the morning
for example - picking up their name tag and putting it on a board
or recognising where their coat peg or hook is to hang their belongings.

Letter or scrabble tiles can be used to make names.

Begin to write their name

Encourage mark marking.
Even if the name isn't exact - see the examples below,
any attempts to make the shapes of the letter is a great start!

You can see the letters in Benjamin across the page.

This name is written right to left and some letters are backwards.
This is common in left handed children.

Buttons, velcro and zips

To encourage the children to start to be independent in dressing themselves;
for example, being able to put a coat on for outside play.

Learning to fasten buttons.

Zip up your school bag.

Put on shoes - Correct shoes on each foot

Being able to recognise that each shoe is different.
Awareness there is a left shoe and a right shoe and which feet they go on.
Being able to fasten the shoes if they have velcro.

Left and right shoes.

Count to 10

Counting the numbers up to ten
Make it fun! Sing it, shout it, say it with closed eyes.
Practice in the car, on a walk, out and about.
Count every day items you see like birds, crayons or items of food.
Here is an article about having fun with numbers at mealtimes

Counting everyday objects like pens.

Recognise the numbers up to 5

Some children are able to count by rote - they just know it.
Help them to recognise the written numbers 1,2,3,4 and 5.
Write the numbers out together on a piece of paper or insand.
Use magnetic numbers on tables, trace round them, use them as characters
or play hide and seek with them.

Magnetic numbers, not just for refrigerators.

Read stories to your child

This is to help them get used to the format of a story, a beginning and end.
It also helps to get them used to concentrate on the sounds of a story being read,
the voice, breaks in speaking, breathing, eye contact and intonation.

Stories are fun to share and create a wonderful time together.

Everyone loves a story... even the toys.

Sing nursery rhymes and songs

Five little ducks, five currant buns, 10 fat sausages - they bring in the experience of simple maths.
It helps give children the experience of rhyme and repetition
Want to know the names of the years of children's schooling?
How do you know what first grade is? What class year is "Reception"?
What are the years names?
Here is a chart that shows it all
The School Years: What Are the Year Names and What Age Groups Are in Them?
We have lots of free worksheets and resources online
to help your child get a great start to their school life.

Visit our downloads page
Here are some examples of our worksheets
You could buy..
This is useful
and practical
---
More articles
Helping Colour-Blind Children ...and Teachers!
Small Considerations Can Make a Difference
There are things you can do to help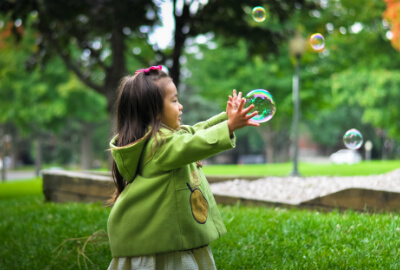 Playing to Learn - Child Led Play
Is It Ok To Just Let Go?
Sometimes stepping back can lead to a big step forward
Tripod Grip Explained in Pictures
Photos That Show Just What This Is
The way you hold your writing implement can have a big effect on your early writing