Parent and teacher - worksheets and games.
Why Times Tables are So Important
Three threes are nine - is that fine?
They are the building blocks to furthermore complex mathematics.
Children who struggle with them in primary school are likely to fall behind when they begin secondary school.
Read more about times tables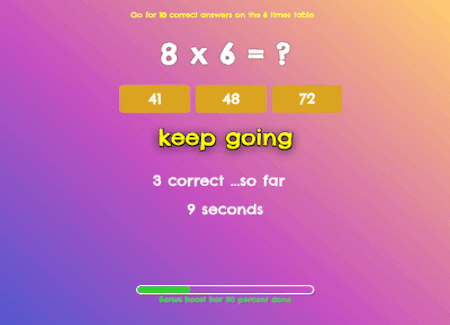 Times table game
Test your times tables
Choose your times table. See how many questions you can answer.
Play the times table test game
Free Times Table Poster eBook
All the colourful A4 times tables posters together in one pdf
Print them out and put them up to aid in learning the times tables
Request your free eBook
Need a worksheet or document creating?
Request a document, worksheet or webpage to be created on wordpip simply by emailing your request to
or submit a form
Buy products we use
Here are the things we use everyday to help children learn
shop